Ethos
We succeed because we are steadfast in our ethics, principles, and our high regard for our clients' welfare. These are the values embraced by our partners and associates, the same values that we uphold in our practice of law.

VISION
We are a service-oriented law firm, built on our unique competencies, professionalism, client welfare, a sense of community and teamwork, and a sincere dedication and commitment to the faithful fulfillment of our duties, be they great or small.
Our advocacy is compatible with a healthy family life and contributes to the effective administration of justice, the common good, and the realization of a just social order.
We exemplify the ethical and principled practice of law.
MISSION
We unburden the client.
We deliver cutting-edge, comprehensive, and balanced legal service in a trusting and responsive relationship with our clients.
We are passionate about obtaining our clients' optimum advantage.
We serve our clients with the personalized care and attention of a trusted partner.
History
In late 1994, the Firm started out in a small room approximating 40 sqm. at the Metro Manila corporate offices of Philippine Rabbit Bus Lines in Balintawak, Quezon City.  The room's facilities included one photocopying machine, a three-watt cellular phone, and two local telephone lines.  The Firm had to share a trunk line and fax machine with Philippine Rabbit, one of the first clients of the Firm.
Initially, the Firm went loosely by the name of "E.H. Villareal & Partners."  The partners were Messrs. Eugenio H. Villareal, Robert Anthony C. Sison, Francis Joseph G. Escudero and Diosdado B. Marasigan.
Mr. Giovanni F. Vallente joined the Firm in February 1999.  In January 2002, the Firm became Escudero Marasigan Vallente & E.H. Villareal (EMSAVVIL).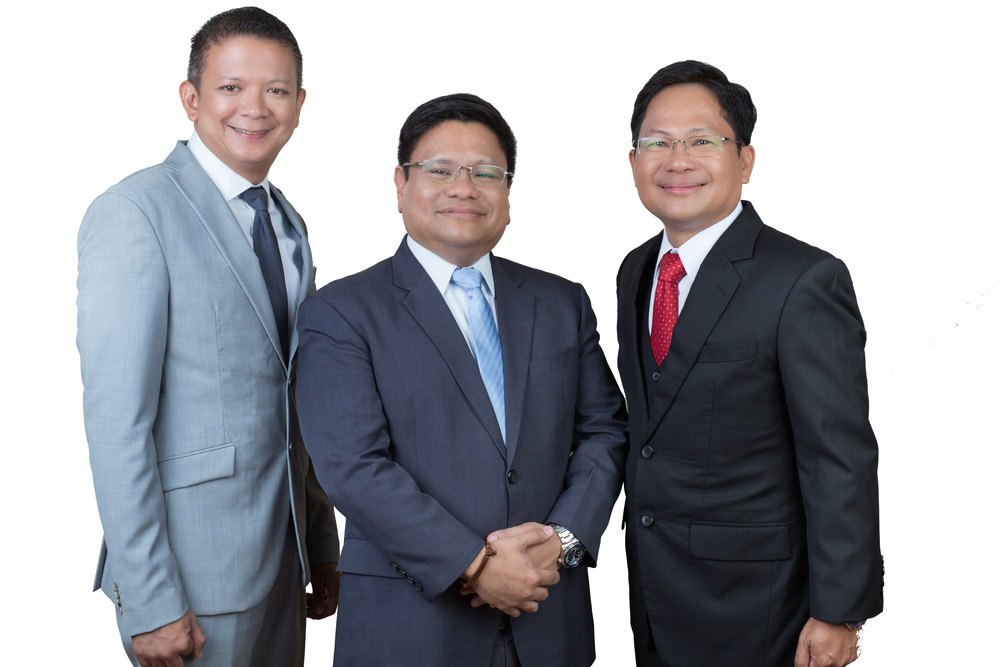 EMSAVVIL builds a trusting relationship with each client.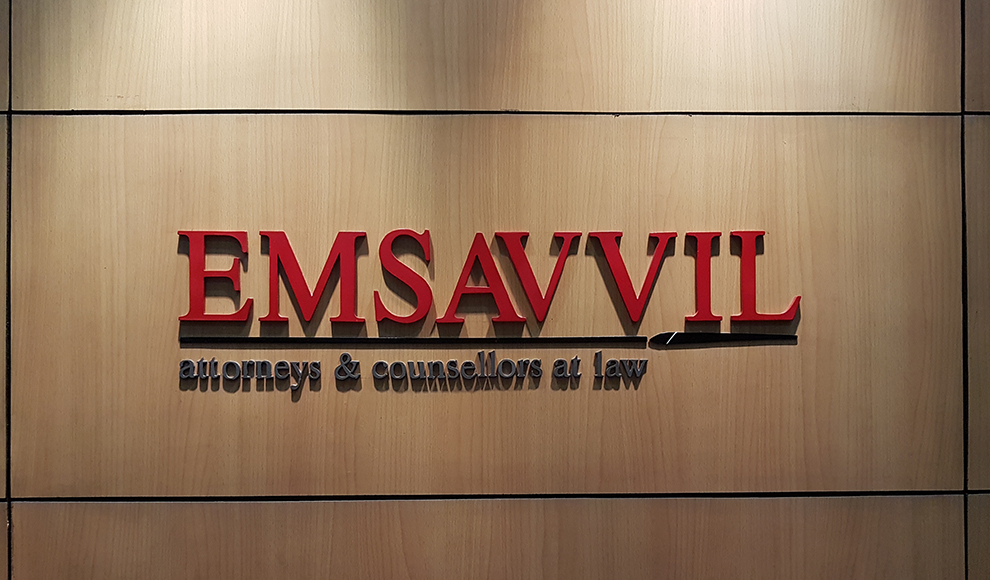 Its lean complement has not deterred it from providing quality service to all its clients. In fact, the Firm prides itself of being able to hold out on its own against the bigger law offices.
It is precisely because of its size that the Firm has been able to provide personalized service and manifest genuine concern for the welfare of its clients without sacrificing professionalism. Its small size has also affected the way lawyers and staff work together and treat each other – with professional courtesy, respect, and a strong sense of community.